Best Dual SIM phones available in 2023 In Kenya
Dual Sim smartphones are ubiquitous in the phone market. Be careful not to let yourself be misled by bad definitions in order to have two very distinct numbers between personal and professional life.
Best Dual SIM phones available in 2023 In Kenya
Since Android 5.1, dual SIM is managed natively. Previously, it was up to smartphone manufacturers to integrate these functions and to various chip designers (MediaTek, for example). The first dual SIM products arrive in China, where their use is much more widespread.
Today, dual SIM has become the norm on all new smartphones. And if the second location is often prevalent to extend the internal memory, some users still appreciate its primary function: to accommodate another SIM. This functionality is especially pleasing to travelers and people who want the same smartphone for work and communications. The selection includes the best smartphones of the moment, grouped by price range.
Until then, many smartphones incorporated dual SIM drawers called "hybrid," understanding that it was possible to put two SIM cards and replace one with a Micro SD. The objective is also to increase the storage capacity. Today, it is essential to differentiate between Dual Sim Standby and Dual Sim Active. The first only allows switching from one Sim card to another, while the second has both networks permanently activated.
Thus, the latter can manage the consultation call on different lines. With the democratization of the eSim on the market, this problem will no longer arise, and both slots will be active.
Now that you have an idea let us see which Dual phones should you go for
Read Also: Best Phones To Choose In Kenya And Their Prices For 2023
Samsung Galaxy S22 Plus
The elegant design of the Galaxy S22 Plus is certainly not compact, but the ergonomics are well worked out to provide an overall high-level experience. It is primarily the touch interface to be considered: a 6.6-inch AMOLED panel is in place, with all the quality of Samsung's know-how.
OPPO Find X5 Pro
The Oppo Find X5 Pro is a high-end smartphone with everything you need. With an IP68 certification and good ergonomics, you'll love how it feels in your hand. The OLED LTPO 2.0 screen is one of the best on the market, with a high brightness of 756 cd/m² and large color coverage. It also has a refresh rate of 120 Hz. Under the hood, the Find X5 Pro has a powerful Snapdragon 8 Gen 1 chip that can handle even the most demanding games. The phone also has an excellent camera, with three sensors that produce top-quality photos. The Oppo Find X5 Pro is the best smartphone of 2023, with only a slightly weak battery life holding it back.
Price: KES 70,000 - KES 90,000
Key Specs
Display 6.70-inch (1440x3216)
Processor Qualcomm Snapdragon 8 Gen 1.
Front Camera 32MP.
Rear Camera 50MP + 50MP + 13MP.
RAM 12GB.
Storage 256GB.
Battery Capacity 5000mAh.
OS Android 12.
The brightness and color fidelity are impeccable, a real treat for the eyes. In terms of performance, the smartphone benefits from the Exynos 2200 chip supported by 8 GB of RAM. On the battery side, a 4,500 mAh slot is set up. The Smartphone is equipped with good battery management allowing full use during the day. It costs Ksh. 80,000 to Ksh. 120,000, depending on the seller.
Key Specs
Display: 6.60-inch

Processor: Qualcomm Snapdragon 8 Gen 1

Front Camera: 10MP

Rear Camera: 50MP + 12MP + 10MP + 10MP

RAM: 8GB

Storage: 128GB, 256GB

Battery Capacity: 4,500mAh

OS: Android 12
Apple iPhone 13 Pro
If you find the iPhone 14 Pro too expensive for your budget, consider the iPhone 13 Pro. It's still a great smartphone, with a powerful A15 Bionic chip and a camera that produces top-quality photos. The battery life is also impressive, lasting a full day with moderate use.
Price: KES 100,000 - KES 120,000
Key Specs
Display: 6.10-inch (1170x2523)
Processor: Apple A15 Bionic
Front Camera: 12MP
Rear Camera: 12MP + 12MP + 12MP
Storage: 128GB, 256GB, 512GB, 1TB
Battery Capacity: 3095mAh
OS: iOS 15
Nothing Phone (1)
The first smartphone from the manufacturer Nothing, the Phone (1) has the perfect gear to seduce the general public. In addition to an attractive technical data sheet related to its price, the mobile has a drawer with two slots provided for Nano Sim cards. It is thus possible to switch from one number to another according to your needs. In a few words, the Phone is also exciting thanks to a few points. First of all, through its worked design which marks from the first glance. A system of light glyphs makes improving the light field for your photographs possible.
Key Specs
Display6.55-inch (1080x2400)

Front Camera16MP

Rear Camera50MP + 50MP

RAM8GB, 12GB

Storage128GB, 256GB

Battery Capacity4500mAh

OSAndroid 12
Realme 9 Pro Plus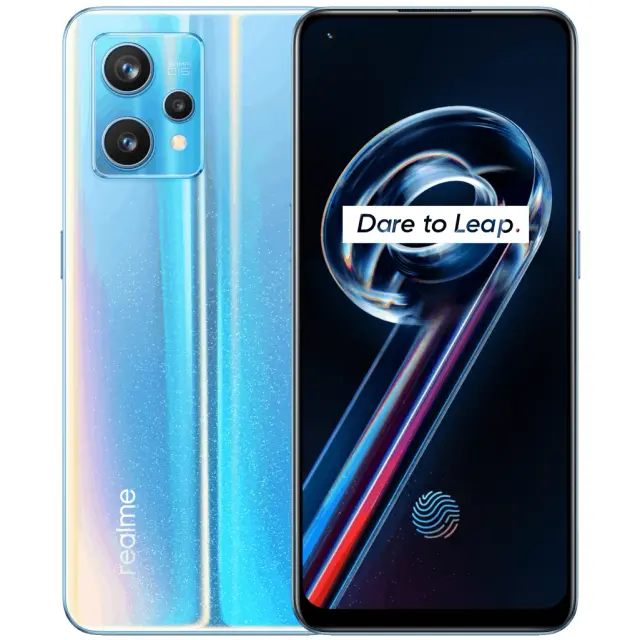 In searching for a more sober mid-range alternative, the Realme 9 Pro Plus is one of the already proven models. In terms of Sim cards, it is a drawer with two slots provided by the manufacturer. The smartphone is not designed to expand its storage capacity. In addition to this unusual feature, the smartphone has other advantages. The Realme 9 Pro Plus is easier to use daily, thanks to its RealmeUI software. You are entitled to a beautiful, well-calibrated 6.4-inch OLED screen with a 90 Hz refresh. There is also good internal power to run both mobile games and applications.
Key Specs
Display 6.40-inch.

Processor MediaTek Dimensity 920.

Front Camera 16-megapixel.

Rear Camera 50-megapixel + 8-megapixel + 2-megapixel.

RAM 6GB, 8 GB.

Storage 128GB, 256 GB.

Battery Capacity 4500mAh.

OS Android 12.
XIAOMI REDMI NOTE 11
The Xiaomi Redmi Note 11, the successor to the Redmi Note 10, continues the company's philosophy of offering an excellent price-to-performance ratio. Like its predecessor, it stands out from the competition in several ways. The OLED screen is 6.43 inches with a Full HD+ resolution and a 90 Hz refresh rate, providing infinite contrast and one of the best touchscreen experiences in its price range. The second major asset of the smartphone is its autonomy, with a 5000 mAh battery that offers two days of use and fast charging at 33 W, which can be set to 90% in under an hour. The phone also boasts a Snapdragon 680 processor, 4 GB of RAM, and 128 GB of storage.
KEY SPECS
Display: 6.43-inch (1080x2400)
Processor: Qualcomm Snapdragon 680.
Front Camera: 13MP.
Rear Camera: 50MP + 8MP + 2MP + 2MP.
RAM: 4GB, 6GB.
Storage: 64GB, 128GB.
Battery Capacity: 5000mAh.
OS: Android 11.
OnePlus Nord CE
It is possible to turn to the OnePlus Nord CE for a low-cost but still efficient alternative. A cheap smartphone with two SIM cards, but still pleasant to use. In terms of design, the handling is easy. The significant advantage of the phone lies in its internal power. Given its price bracket, the OnePlus Nord CE offers very satisfactory performance. In addition, the phone can last two days of use without any problem. Finally, thanks to the OxygenOS operating system, handling the phone daily is clean and smooth.
Key specs
Display6.43-inch (1080x2400)

processor Qualcomm Snapdragon 750G

Front Camera16MP

Rear Camera64MP + 8MP + 2MP

RAM6GB, 8GB, 12GB

Storage128GB, 256GB

Battery Capacity4500mAh

OSAndroid 11
Read Also: Best Refurbished Phones in Kenya: Top-Ranked and Affordable
Frequently Asked Questions about Dual Phones
How do they work?
Smartphones with Dual Sim Active have two separate antennas. This concretely means that if two Sim cards are integrated into the phone, they operate independently. This makes it easier to separate professional and personal life.
Dual Sim Standby or Dual Sim Active?
This is undoubtedly the most complicated standard to find when looking for a dual Sim smartphone. Indeed, there are several Dual Sim standards. The most practical is the Active since it is possible to surf the 4G network of the first Sim and receive a call on the second. The Standby standard blocks the unused Sim. It is then necessary to make a manipulation to switch from one antenna to another.
Why Chose A Dual Sim Phone?
If the different smartphones automatically contain two Sim slots, they do not necessarily correspond to all use cases. So much so that the question may arise . In general, dual Sim smartphones make it possible to separate professional and personal life from the same device. It can also make it possible to increase the amount of mobile data available without paying too much or even to travel abroad with complete peace of mind.