Best Refurbished Phones in Kenya: Top-Ranked and Affordable
Are you willing to buy a used phone? Refurbished smartphones are a great way to get an excellent device without spending too much. In this, you'll find our whole assortment of reconditioned smartphones.
Best Refurbished Phones in Kenya: Top-Ranked and Affordable
Refurbished phones are a great option if you're in the market for a new smartphone but don't want to break the bank. They are more affordable than new models and offer the same high-quality performance you'd expect from a new phone. With so many refurbished phones available in Kenya, it can be overwhelming to choose one. That's why we've compiled a list of the best-refurbished phones in Kenya to help you find the perfect one.
What are Refurbished Phones?
Refurbished phones are pre-owned phones that have been restored to a like-new condition. They may have been returned by customers, used as display models, or used briefly before being resold. Refurbishing involves thoroughly inspecting, testing, and cleaning the phone to ensure it's in perfect working order. Any necessary repairs or replacements are made to bring the phone back to its original condition.
Top-Ranked Refurbished Phones in Kenya
Apple iPhone 12
The iPhone 11 Pro Max marks a new generation of Apple smartphones. This generation introduces four versions, from mini to Pro Max. As always at Apple, the performances are very high level with the A13 Bionic processor and a most solid configuration. No application can resist a smartphone. This generation has also made considerable progress in managing autonomy. The iPhone can last all day without weakening.
Key Specs
Display: 6.10-inch (1170x2532)
Processor: Apple A14 Bionic
Front Camera: 12MP
Rear Camera: 12MP + 12MP
Storage: 64GB
OS: iOS 14
iPhone SE 2020
Indeed, in the radius of the reconditioned iPhone, the iPhone 8 may seem attractive. But if you want a more modern phone version, the iPhone SE 2020 is a good solution. This telephone version offers a much more recent technical sheet, offering it a special place in our selection of the reconditioned. Unlike the other models mentioned above, this smartphone highlights an old-school design with marked edges and a button that falls under the thumb. Otherwise, the A13 chip offers good performance, even if multitasking can prove laborious with the 3 GB of RAM. The whole thing remains excellent. Be careful with the quality of the photo sensor, which is barely at night compared to current standards.
Key Specs
Display 4.70-inch (750x1334)

Front Camera 7MP.

Rear Camera 12MP.

Storage 64GB. OS iOS 13.
Samsung Galaxy S21 Ultra
Are you looking for a smartphone worthy of the best on the market without putting an incredible price on it? We advise you on the best Samsung smartphone in 2021: Galaxy S21 Ultra. This first involves a somewhat imposing design with a supply of prestigious materials. The primary quality of the smartphone is its touch screen. The AMOLED interface is one of the most successful, even though the product was released a few years earlier. The 6.8-inch slab can display a perfect image and even influential mobile games. With the Exynos 2100, you will have no problem with slightly more greedy games. Its only weak point is its battery Life, which is fair but not compensated by a possible rapid load.
Key Specs
Display 6.80-inch (1440x3220)

Processor Samsung

Exynos 2100.

Front Camera 40MP.

Rear Camera 108MP + 12MP + 10MP + 10MP.

RAM 12GB, 16 GB.

Storage 128GB, 256GB, 512 GB.

Battery Capacity 5000mAh.

OS Android 11.
Samsung Galaxy S20
Samsung's flagship range still has a more modest model that finds its audience. If the Galaxy S20 is less abundant than the Ultra version, it is an excellent smartphone with some nice assets. The compact format will appeal to those whose dimensions of the S20 Ultra have put them off. Once again, the touch screen is the phone's star, mainly thanks to its excellent brightness and 120 Hz. The internal power is once again there, but that's not all. The smartphone camera is very effective, whatever the conditions. Night mode is just as good.
Key Specs
Display: 6.70-inch (1440x3200)

Processor: Samsung Exynos 990

Front Camera: 10MP

Rear Camera: 12MP + 64MP + 12MP RAM: 8GB

Storage: 128GB

Battery Capacity: 4500mAh

OS: Android 10
Oppo Find X3 Pro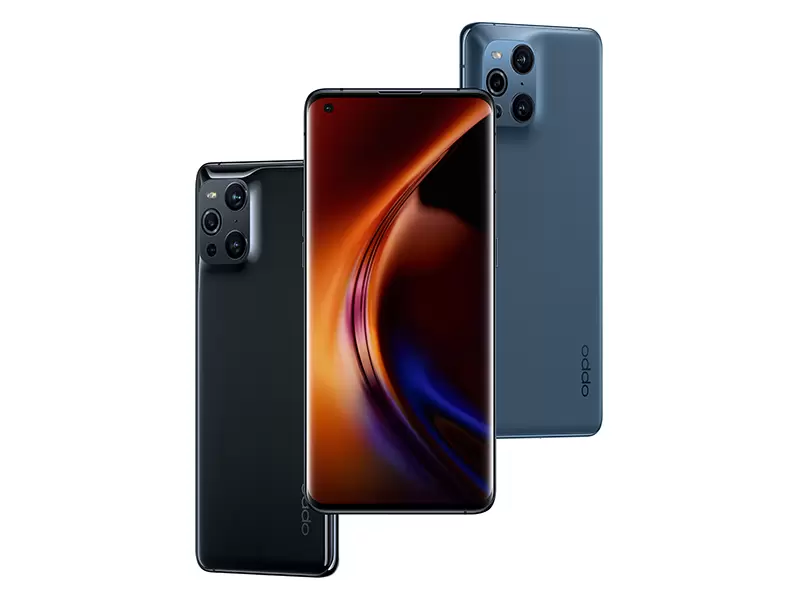 The Oppo Find X3 Pro was the worthy successor to its predecessor, the Find X2 Pro. Like any high-end smartphone, this model was offered at a high price when it was released in the spring of 2021. The original design with the prominent photo block introduces what will come next on the excellent Find X5 Pro. You will be entitled to a charming 120 Hz AMOLED screen. But it is mainly the photo that the phone impresses. It is versatile and comfortable and has a particularly impressive microscope function. With its Snapdragon 888 chip, the star of 2021, the smartphone will have no trouble with the most recent video games. Good performance also on the autonomy is very satisfactory and is on the fast charge at 65 W, which allows finding 100% battery in half an hour.
Key Specs
Display: 6.70-inch (1440x3216)

Processor: Qualcomm Snapdragon 888 Front

Camera: 32MP

Rear Camera: 50MP + 50MP + 13MP + 5MP RAM: 12GB

Storage: 256GB

Battery Capacity: 4500mAh

OS: Android 11
Google Pixel 5
Google and the availability of its smartphones is a complicated story. f the American manufacturer likes to offer top-of-the-range, the duration of the sale of the products within its catalog is reduced to a trickle. The refurbished allows you to find the Pixel 5 at an attractive price. For lovers of compact smartphones, the Pixel 5 is a real gem. Indeed, it fits in your hand without the slightest effort and makes no concessions on its diagonal screen. The 5.81-inch AMOLED panel allows a Full HD+ display for various content. Of course, the photo part is excellent in all areas, thanks to precise software processing.
Key Specs
Display 6.00-inch (1080x2340)

Processor Qualcomm Snapdragon 765G.

Front Camera 8MP

. Rear Camera 12.2MP + 16MP. RAM 8GB.

Storage 128GB.

Battery Capacity 4080mAh.

OS Android 11.
EDITOR'S CHOICE: Latest Samsung Phones In Kenya And Their Prices For 2023
How to Choose a Reliable Refurbished Smartphone
When it comes to purchasing a refurbished smartphone, it's essential to choose a reputable and certified company. For example, only a select few brands are authorized by Apple to refurbish its iPhones. Ensure you choose a company with a warranty of at least six months, although some offer up to 24 months. Do research on the refurbishing company before making a decision.
Source of Refurbished Phones
Refurbished phones can come from various sources, including mobile operators collecting them through trade-in offers and company phone fleets regularly updated.

Where to Buy Refurbished Phones
When buying a refurbished phone, it's crucial to consider the company behind the refurbishing process. You can purchase from intermediaries such as Jumia, Kilimall or even retailers that do allow trade-ins in Kenya.

The lifespan of a Refurbished Smartphone
There is no set lifespan for a refurbished smartphone, as it depends on various factors. However, software monitoring duration can be used as a guide, with some manufacturers promising up to 7 years of monitoring. This can vary depending on the brand, so it's advisable to follow your favorite media outlets and tech news sources for updates.
Benefits of Refurbished Phones
There are many benefits to buying a refurbished phone, including the following:
Cost Savings: The most significant advantage of buying a refurbished phone is cost savings. Refurbished phones are significantly cheaper than new models, making them an excellent option for those who want to save money.

Quality: Refurbished phones are restored to a like-new condition, which means they offer the same quality as a new phone. A brand-new phone can expect the same performance, features, and capabilities.

Environmentally Friendly: Buying a refurbished phone helps reduce waste and is a more environmentally friendly option. This is because it helps extend a phone's life that might otherwise end up in a landfill.
What's Your Reaction?